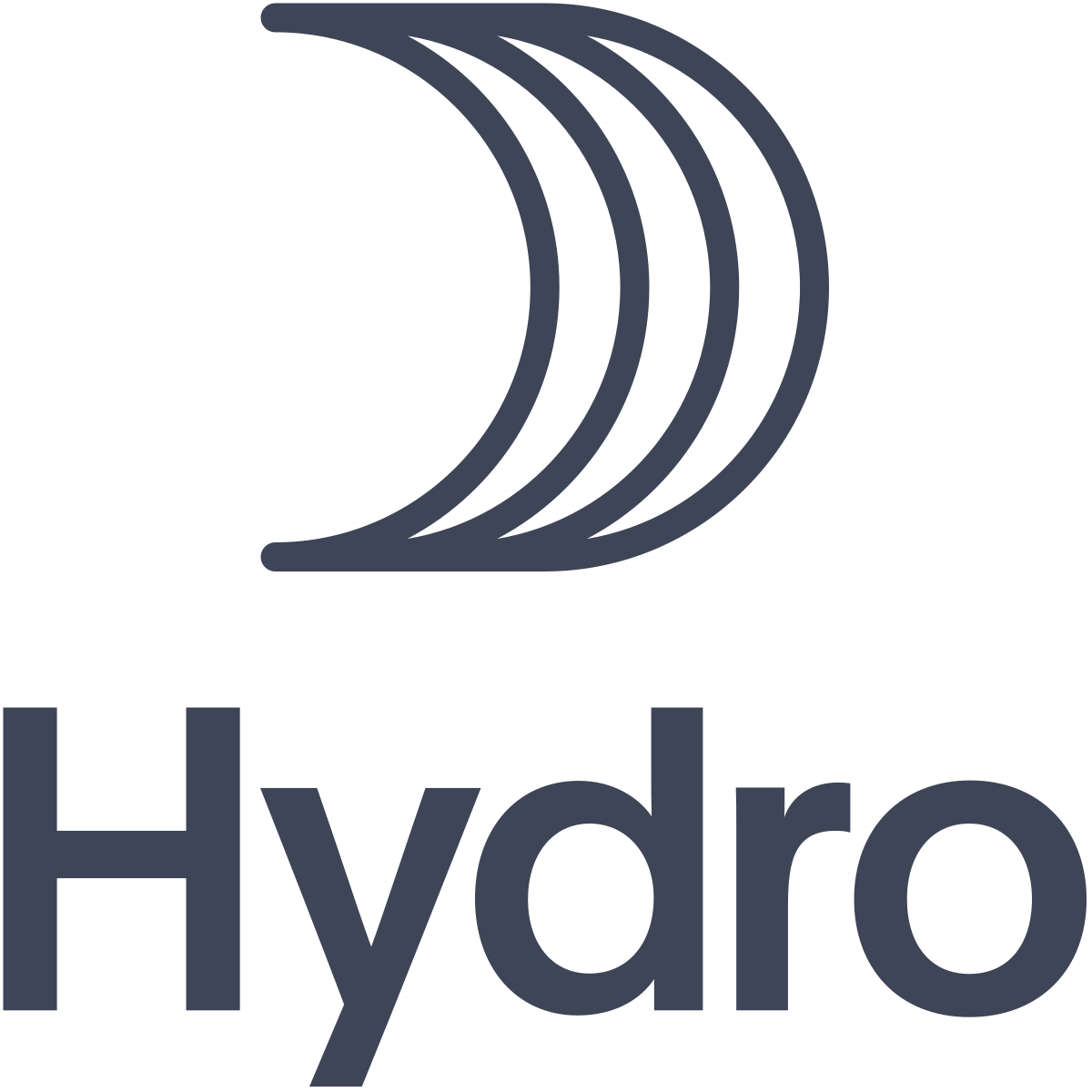 Digitizing Custom Business Processes with Norsk Hydro
Global manufacturing conglomerate delivers 70+ low-code solutions to improve employee and customer experiences
Norsk Hydro's aluminium production and extraction portfolio span the globe with roughly 34,000 employees in 40 different countries and more than USD 16.5B in annual revenue.
At this scale and with Hydro's breadth of industrial interests, from ore extraction to manufacturing and energy production, it's common to develop a multifaceted suite of digital solutions to solve process-related problems specific to their line of work.
"There are custom processes for Hydro that need to be digitized," said Chahid Bibi, Head of Digital & Cloud Services at Hydro. "At Hydro, we have a broad range of application suites and solutions that can facilitate certain processes. It's not simply about picking a tool because it can do the job, but about the process ­– what tool best fits the process, or what tools even, because sometimes it's more than one."
Since launching their first low-code app a little over five years ago, the Hydro GBS team (Hydro Global Business Services or Hydro GBS, the internal service provider for Hydro) has turned to Mendix to create more than 70 applications to improve manufacturing, financial, operations, and customer service processes across their enterprise, lending to a more efficient and collaborative digital culture.
Expanding the App Development Arsenal
Hydro is a leading industrial company committed to a sustainable future, helping to create more viable societies by developing natural resources into products and solutions in innovative and efficient ways. Their business spans bauxite mining, alumina processing, manufacturing aluminium products, transforming raw materials, producing sustainable electricity, and low-CO2 or recycled aluminum. Today, Norsk Hydro is making waves in many industries such as automotive and energy, helping forge a better future with a commitment to sustainable development.
Hydro is not an IT company by trade but rather by necessity. With a growing global footprint, they have faced challenges felt by almost every manufacturing enterprise on their path to digitalization:
Outsourcing solution creation or looking for out-of-the-box options don't always fit the exact business need
Increasing Shadow IT solutions and individualized workflows in various areas of the business, as business and IT lacked consistent collaboration
A need for compatibility with other business-critical systems of record such as SAP S/4 HANA
After an evaluation, Hydro looked to low-code to help consolidate, improve, and replace legacy or shadow applications, analog workflows, and longstanding inefficiencies. For one of its first projects using Mendix, Hydro rebuilt a capital expenditure application in five weeks, which was 6x faster than the original eight months it took with another development platform. Proving this initial project success organically helped IT start to scale both their low-code development team and portfolio.
As with many enterprises, there are several development options at the start of a project, and it comes down to the criteria of the business to inform if low-code is the right path forward. For Nuijten, Mendix is the tool of choice when custom processes need to be facilitated.
"First, we look at the marketplace – is there anything we can buy out of the box that can be used? If that's not the case, then we have our Center of Excellence, the Mendix projects team, take a look. We figure out what is the process, what is Hydro-specific that we need to do, and then we facilitate that process from beginning to the end."
Putting Paper Processes to Rest
Digitizing a business operating for more than one hundred years — with resultant lo-fi processes and paper trails — is tricky. Getting the right digital solution developed quickly requires close collaboration between subject matter experts from the business and IT team members.
"That's basically what makes up the bulk of our work," said Nuijten. "Getting rid of paper, making people's life easier, and, of course, cost-saving."
Upgrading Safety Protocols
At Hydro's plants, part of the safety protocol requires that all employees, contractors, and external workers have permits allowing them into restricted areas.
"If somebody is coming to one of our facilities and needs to perform work, that person needs to be aware of all the safety regulations. They also need to know everything that's going on at the plant that is relevant to the work they need to perform, and that person is only allowed on location for a certain amount of time," Nuijten said.
Sites often have 300 or more people working simultaneously, meaning each person requires a stack of paper to maintain. If a specific permit or certification needed to be found, a Hydro employee would have to comb through all the paperwork.
Seeing an opportunity, the Hydro GBS team could fully digitize this process with Mendix, building a custom tool that stores and manages safety documentation for all employees and contractors.
"By digitizing the process with Mendix, we could add features you can't have on paper. For instance, we could add a dynamic plant overview with all the work at a certain time," Nuijten explained.
Building a Single Source of Truth
Like many conglomerates, Hydro has undergone several acquisitions, presenting new systems, employee structures, and legal processes. It can be challenging to gain visibility into the evolution of their corporate structure, and understanding key players or how the business will delegate responsibility helps guide strategy and decision making.
"Before, one system held all the legal entities for all of the units within Hydro," said Nuijten. "Then another system held different types of information, and another system held different types of information from that system."
The Hydro GBS team needed a single, accessible system that was fully configurable, reliable, and accounted for every change within the company. As Mendix can compile large amounts of custom data points into a single interface, Ruben Nuijten and his team decided to build a master registry using low-code.
"Now, you can look up the Hydro structure for the entire company from January 2010. You can also schedule changes for the future. Say we acquire a new business unit in January 2023 – we can already put that into the system, and people can see how this will impact the structure of the company," Nuijten said.
"The whole organization is in there. This tool will replace multiple systems, tying them all together into one application, creating one single source of truth. It is pretty impressive and impactful for the business," he added.
A Native-Mobile Solution to a Customer Service Quandary
Hydro sends out large product shipments to customers across the world. Frequently, these shipments pass from country to country and node to node, introducing an ever-increasing risk of shipment quality issues. If an order is incomplete or damaged in transit, this can cause dissatisfaction with Hydro's customers.
"We developed a native mobile app with Mendix that delivery drivers can put on their phones, and when they arrive at the customer with the shipment, they can inspect the shipment with the customer," Nuijten said. "They can take pictures, and there's a required signature from the customer signing off on the shipment's good order, attesting to the lack of damage, proper quantity, and now we have the proof of delivery. It greatly decreases the number of complaints."
Ensuring Quality and Safety in Energy
Nuijten also worked on Mendix applications within the energy sector. Wind power generators, hydroelectric plants, and other power equipment must run at all times, making maintenance tricky to plan and execute. Logs, checklists, and requirements for upkeep used to be kept on paper, leading to inefficiencies and waste. Tracking previous inspectors' comments often required diving into stacks of folders and sheets of documents.
"Inspectors would be deep inside the belly of a hydro powerplant and, while checking a generator, realize they forgot their custom tool or didn't know that they needed one, and then they have to go back just to get the stuff," said Nuijten. "Now all that information is available in one place, and when you say, 'Okay, I'm going to do an annual check,' for instance, you can see the additional requirements compared to a routine monthly or weekly check."
A Strong Vision for the Future
Norsk Hydro's growing list of Mendix applications is more than just a vote of confidence for the low-code platform – it is exemplary of the impact that the right vision and criteria for a development language can have on the ability to deliver meaningful solutions.
Hydro has many tools to consider for each challenge — from Robotic Process Automation tools to Power BI and CloudOps software to Microsoft Office or SAP customizations.
"In the end, several tools might facilitate the job. But with Hydro, it's not always black and white. For instance, Office 365 might suit our current requirements. Still, the business may want to extend functionality in a year, and then suddenly SharePoint won't cut it anymore," Nuijten said. "Then, it does make sense to start in Mendix because we can expand it later if we want to."
At Hydro, careful consideration, discussion, and consultation are equally crucial to designing solutions as the development process or tool. Their track record of success five years and 70 low-code applications later has granted the Hydro IT team permission to undertake more ambitious projects to improve employee and customer experiences.
"Our main values at Hydro are Care, Courage, and Collaboration," said Nuijten. "That's what we do because we make work safer, innovative, and assist in better collaborative work for all."